Archive | December 2014
It is pretty obvious that after July, something happened and I stopped posting with any sort of regularity. I really need to fix this or whatever is keeping me from posting. I don't get a whole lot of traffic on this blog, but it seems that every day I don't post is a missed opportunity for me.
Anyway, to all of you who read this blog in 2014, I thank you. It's great to have you around. I wish everyone a great 2015.
Pete
The WordPress.com stats helper monkeys prepared a 2014 annual report for this blog.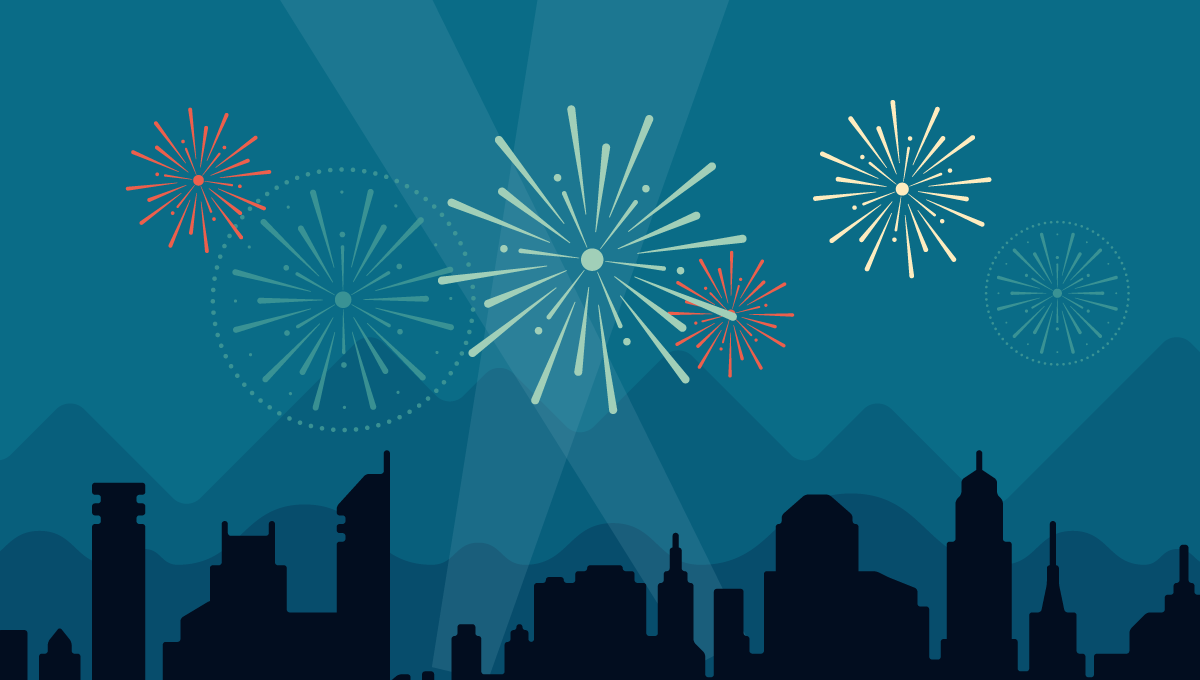 Here's an excerpt:
Madison Square Garden can seat 20,000 people for a concert. This blog was viewed about 62,000 times in 2014. If it were a concert at Madison Square Garden, it would take about 3 sold-out performances for that many people to see it.
African countries are blessed with ample cropland and resources, but suffer from crippling and unforgivable levels of poverty, have some of the shortest lifespans on the planet and the highest rates of infant mortality in the world. Meanwhile, Japan, Korea, Sweden, Switzerland and Singapore are wholly the opposite, yet mostly lacking in everything that Africa has. Clearly, the picture is more complicated than merely having access to a natural resources.
However, within countries, the picture might be different. African countries are complex and diverse places. Poverty is often confined to the most unproductive regions, areas with poor soils, poor rainfalls or dangerous terrains.
I was just working with some socio-economic data from one of our field sites, and noticed some interesting patterns (note the map up top). In Kwale, a small area along the Coast, socio-economic levels vary widely, but neighbors tend to be like neighbors and patterns of socio-economic clustering emerge.
Note that the poorest of the poor are concentrated to an area in the middle, which I know to be extremely dry, difficult to get to, difficult to farm and generally tough to live in.
I tried to see if socio-economic status (as measured through a composite material wealth index a la Filmer and Pritchett but using multiple correspondence analysis rather than PCA) was related to any environmental variables that I might have data for.
I fit a generalized additive model using the continuous measure of of wealth from the MCA as an outcome. Knowing that very few things in nature or human societies are linear, I also applied smoothing to the predictors to relax these assumptions. The results can be seen in the plot at the bottom.
A few interesting things came out. While it is hard to tell much about the poorest of the poor, we can tell something about the most wealthy. The richest in this poor area, tend to live in areas with the richest vegetation (possibly representing water), a high altitude (low temperature), high relief (no standing water) and in locations distant from a wildlife reserve (far from annoying and dangerous wildlife).
I'm not sure the wildlife reserve is meaningful (unless the reserve was an area undesirable for human habitation to begin with), but the others might be and represent a trend seen in other Sub-Saharan contexts. Areas without malarious swamps and ample farm land tend to do the best. Central Province, one of the most developed areas of Kenya, would be an example.
But the question has to be, does a harsh environment doom people to poverty, or do people self shuffle into and compete for access to more favorable areas? Is environmentally determined poverty (or wealth) an accident of birth, or the result of competitive selection?
Alright, back to work. Oh wait, this is my work. Well….
In no particularly order at all, here are my favorites for 2014:
Bohren and der Club of Gore – "Piano Nights" – There's something fascinating about people who graduate from hardcore, with its rigid rules and narrow forms, to more cerebral musical efforts. While "ambient jazz" conjures up images of new age office soundtracks, Bohren and der Club of Gore are like a horror show, where the characters are unaware of the supernatural nature of their predicament and ignorant of what lays in store.
Trap Them – "Blissfucker" – On the surface, New England's (now Seattle) Trap Them are fairly conventional, but they give themselves enough room to prevent a zero sum competition for sonic space, allowing the listener to fully appreciate their monstrously violent sounds. Not for the faint of heart. Play on 12.
Taylor Swift – "1989" – I only first heard this record a couple of days ago but I nearly cried when I heard "Shake it Off's" (near) perfection. Taylor Swift tries to offer herself as a slightly ditzy and social awkward lady of (white) people, but clearly she is so much more. Americans love very exceptional people who try to pass themselves off as unexceptional. In this respect, Swift is more than exceptional. While it is tempting to dismiss her, upon inspection, you realize that there's a lot going on here. Words and notes are carefully chosen to simplicity and efficiency and she's clearly loving every second of the entire process. While a couple of tunes could stand to be cut (such as the horribly trite, "Welcome to New York") "1989" is a fantastic record. At 25 and with no signs of drug or sex scandals, we should expect several more decades of top notch music from an enigmatically gifted artist.
Goatwhore – "Constricting Rage of the Merciless" – I love this band. New Orleans metal which channels the best of early Slayer, Motorhead, Venom and Nuclear Assault, Goatwhore don't sacrifice loudness for efficiency, drawing a brutal and listenable balance of both while, appealing to my old man, old school metal soul.
Swans – "To Be Kind" – Well, it's the Swans, whose repetitive, mesmerizing and driving structures never fail to disappoint, even as grandparents. Post Jarboe Swans is every bit as great as their heyday in the 80's and 90's, but with the benefit of sagely brevity and modern production skills. Some bands suffer from being able to hear them. The Swans, on the other hand, require clarity because every sound counts.
St. Vincent – s/t – This one is hard to pin down, pop? Dance? Avant? Difficult to parse out all of the parts of this glorious hodge podge of everything, but the listenability of her latest effort and her formidable vocal and songwriting talents of Annie Clark can't be denied. Word is that she was the opening act for the Black Keys. I hope that she blew them off the stage every night.
Arch Enemy – "War Eternal" – With Angela Gossow planning to leave to spend time with family and be normal, the future of Arch Enemy was uncertain. Finding a replacement for Angela's impossible combination of invincible vocal chords and super model looks should have been out of the question, but it appears that Canada had been grooming a replacement all along. In many ways, "War Eternal" isn't much of a departure from the rest of Arch Enemy's output, but they have to be credited for consistency. It's too much to expect radical diversions from the formula for a lot of heavy bands, particularly when the formula works so well.
Triptykon – "Melana Chasmata" – Just about everything that Tom Warrior does is amazing and this is no exception. While the transition away from Celtic Frost is fairly dubious given that everything that Warrior does sounds like Celtic Frost, we can ignore the monikers and imbibe in the brutal violence of his musical output.
Sunn O))) and Ulver – "Western Horn" – Ulver were one of my favorite black metal bands. Sunn O))) are, well, Sunn O))). The combination of these two should, theoretically, be nothing short of fantastic. Turns out, that's completely the case. After having the great pleasure of seeing Stephen O'Malley with Keiji Haino this past April and been sufficiently blown away, this collaboration was a great surprise.
Yob – "Clearing the Path to Ascend" – Yob have to be consistently one of my favorite bands. There is a group of great active metal bands right which include, for example, Mastodon and Baroness. Yob strips away the Floydisms and the acoustics and boils it all down to a freebase of heaviness without sacrificing skill and power. Listening to a Yob record from beginning to end will rewire your brain in the best way possible.